10 Amazing Places to Visit in Sri Lanka
Sinharaja
This unique tract of undisturbed tropical rainforest is a botanical treasure trove of global significance, with UNESCO World Heritage Site status. Sinharaja is just how you imagine a jungle to be: intense humidity, the cacophonous sounds of animals and insects, dense foliage, and huge trees.
Yala National Park
Yala National Park is Sri Lanka's most rewarding wildlife reserve, with marvellous scenery and abundant wildlife. You'll most likely see elephants, and chances are you'll catch sight of a leopard, as the park claims a higher concentration of these wild cats than anywhere in the world. Other animals with the wow factor include crocodiles and macaque and langur monkeys. For birdwatchers Yala is exceptional; if you visit from October to March you'll see thousands of birds ending their migration from the north.
Mirissa
Mirissa's picturesque harbour is the jumping-off point for exhilarating boat trips to see one of Sri Lanka's biggest attractions: blue whales. If you go on an excursion between December to April you'll almost certainly see one of these magnificent creatures, and you may see both sperm whales and blue whales – as well as spinner dolphins.
Galle
The old Dutch quarter of Galle is Sri Lanka's most perfectly preserved colonial townscape. Known as the fort, its time-warped streets are lined with historic Dutch colonial villas hidden behind formidable ramparts. Enjoy the laid back ambience by taking a stroll around the atmospheric streets and walls.
Arugam Bay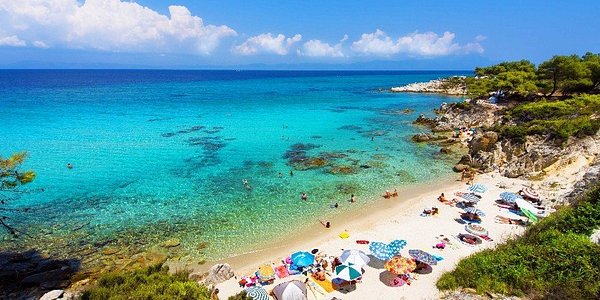 The east coast's most appealing and easy-going beach hangout is Arugam Bay. Quirky cabanas, mangrove-fringed lagoons, and world class surfing are all on offer, and it's a great jumping off point for excursions into the stunning surrounding countryside.
Sigiriya
The spectacular rock outcrop of Sigiriya ("Lion Rock") was the site of Sri Lanka's most remarkable royal capital and palace, complete with ornate water gardens, paintings of celestial nymphs and 1300-year-old graffiti. Getting to the top of the Sigiriya Rock entails a pretty stiff climb and requires a decent head for heights in places.
The Pettah, Colombo
Colombo's absorbing bazaar district is stuffed full of every conceivable type of merchandise with each street concentrating on particular goods, from colourful fabrics to jewellery, mobile phones to Ayurvedic herbs. Navigating the busy streets of the Pettah can only be done slowly, and the constant hubbub of crowds and vendors, and porters bustling their way through can feel like an overstimulation of the senses. But this is all part of the unique experience – there's nowhere else in Sri Lanka quite like it.
Rock temples, Dambulla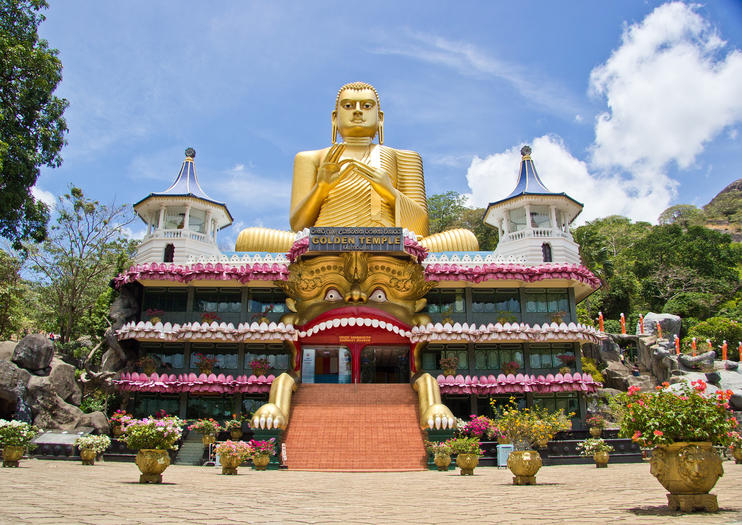 The enchanting series of caves at Dambulla hold a treasure trove of Sinhalese Buddhist art, with shrines, superb murals and over a hundred Buddha statues. The caves are situated within the Cultural Triangle, making an ideal visit on the way to, or from, Sigiriya.
Adam's Peak
The ascent to the top of Adam's Peak, one of the island's most spectacular mountains, to see the Sacred Footprint is the classic Sri Lankan pilgrimage. Buddhists believe it is the footprint of Buddha, Hindus claim it is Shiva's, while the Muslim version says it came from Adam. Make the journey at night for a chance to see spectacular views at dawn from the top. And if you go during the pilgrimage season between December and May, the route is illuminated and little tea shops are open through the night. The climb is a strenuous one, so some refreshment may just give you the energy to make it to the top.
Jaffna and the Islands
Jaffna is unlike anywhere else in Sri Lanka. This lively town in the north offers insight into Sri Lankan Tamil culture and reveals much of its colonial and civil war past. Combine a visit with a trip to the islands off the tip of the Jaffna Peninsula. Kayts, Karaitivu, Nainativy, and Delft include secluded beaches, colonial forts, and remote Hindu temples.